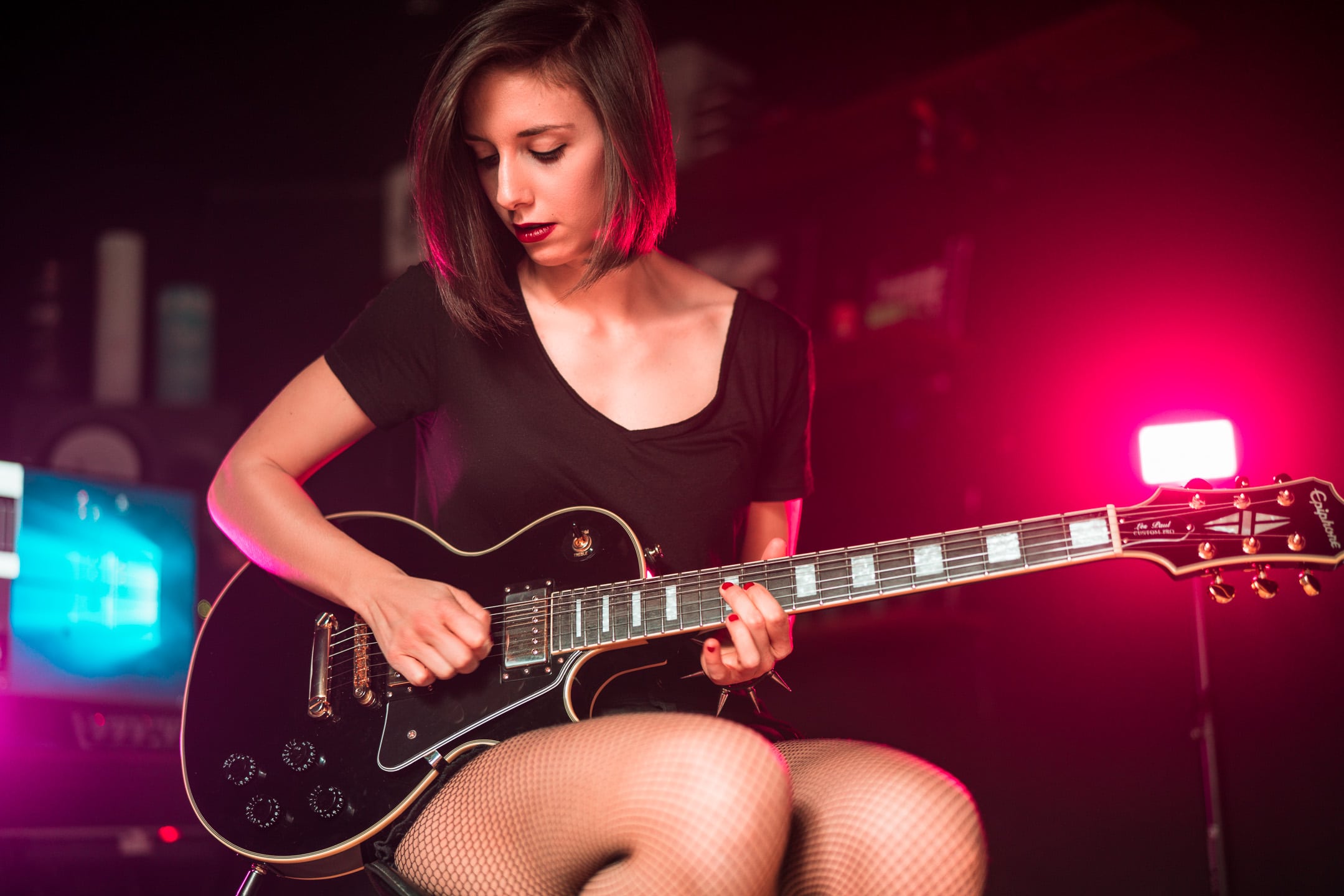 Kelly begins in music playing piano. She takes classes during 6 years, before she dedicates herself to playing drums. During several years, she plays as the drummer in a band but however decides to learn playing guitar as well as bass guitar, in order to be able to write her own songs. It's with Dark Whispers that she decides to share her songs and lead the band towards her rock/metal musical style.
Sébastien begins in music at the age of 7 playing xylophone, and will practice it during 10 years. It's when reaching the age of 14 that Sébastien discovers his passion for clean guitar and then electric guitar. He plays in several bands before joining Dark Whispers. His rock/metal musical influences contribute to giving the band a heavy and rythmic sound.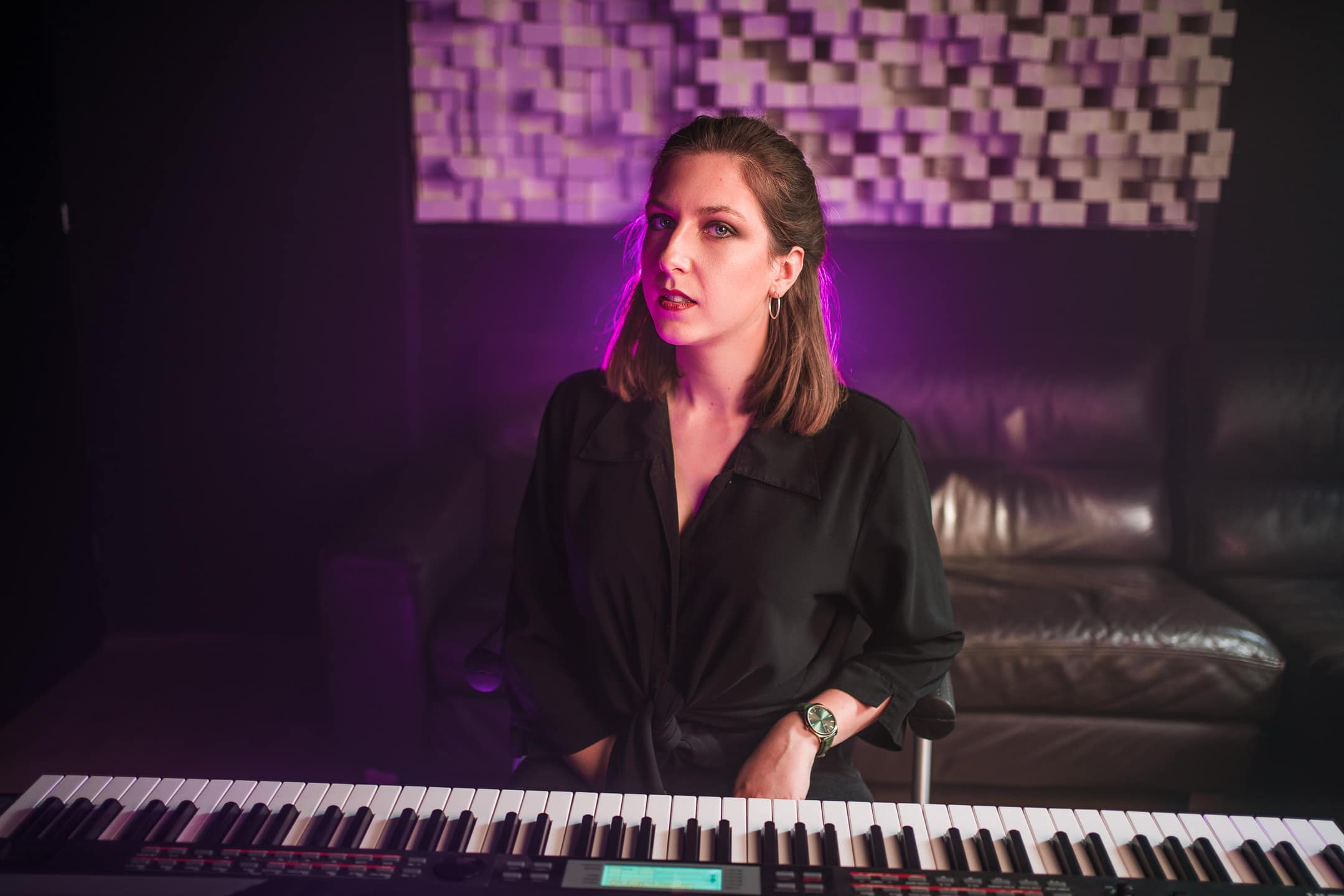 Backing Vocals, Keyboards
It's at 5 years old that Camille choses to play piano. She sings in several choirs since her childhood. As teenager she discovers the fun to play together with other people and to write her own songs. In 2018 and 2019 she takes part to a couple of Dark Whispers' shows. In 2020, she joins DW as permanent member. Her voice harmonizes perfectly with Kelly's and her Keyboard brings even more melodiousness and nuances.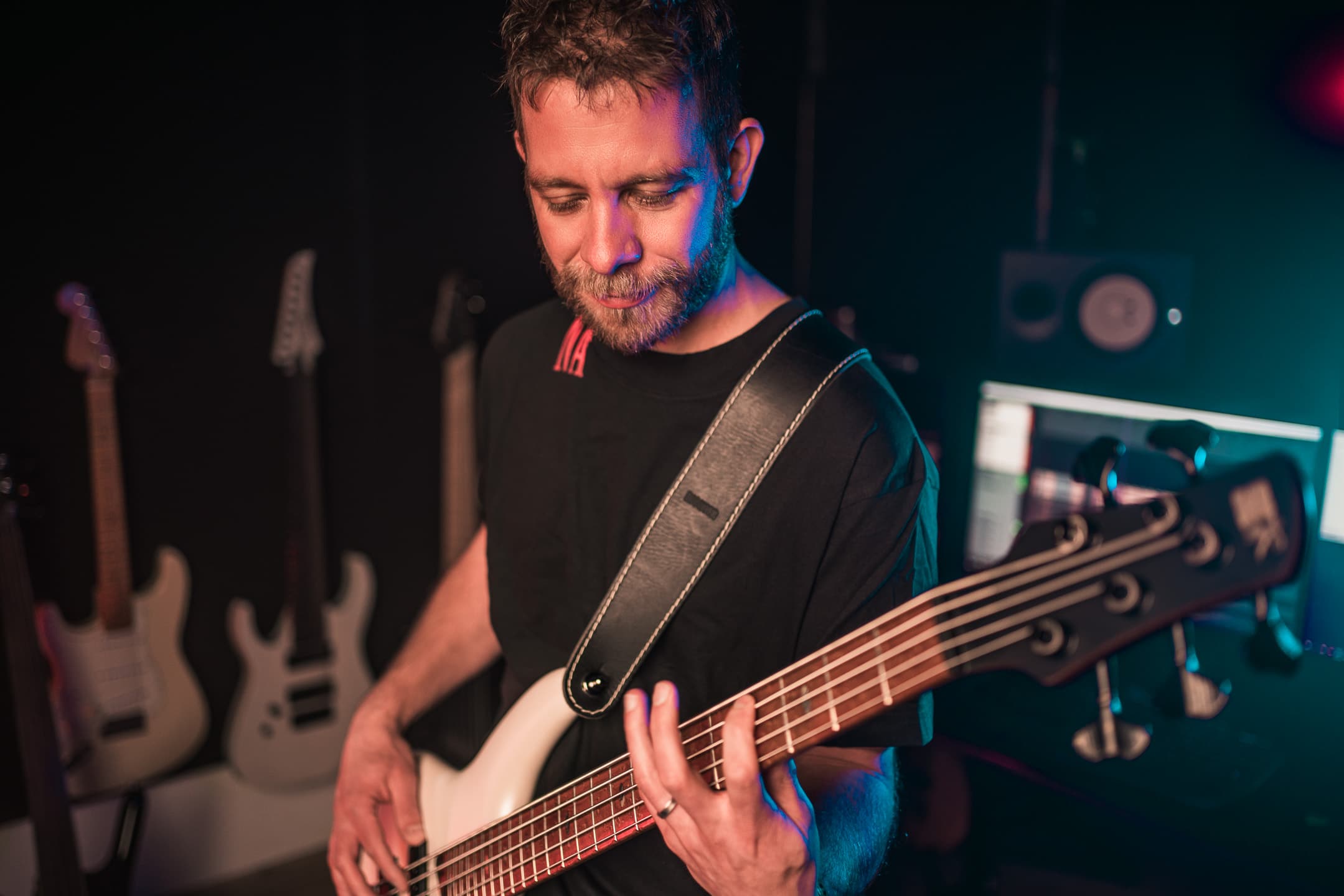 After giving up piano classes which did not really match with his metal aspirations, Nico switches to bass guitar. This allows to open himself to other musical styles and to contribute to various projects either blues or funk. He finally joins Dark Whispers in 2020. His way of playing bass brings groove and precision to the songs.
Laura started to play drums at the age of 4 with her mother's pans and lids. When she was 13, she asked to follow drum courses at school and her parents hoped it was only for 3 months… 3 months later, she asked her first drum set. Even if sometimes she listens some commercial music, she prefers rock sounds. Following the music road, she got different experiences and she finally joined Dark Whispers in 2020.